Separating the wheat from the chaff... This is where we focus on the formations that have caught our eye during the 2007 crop circle season.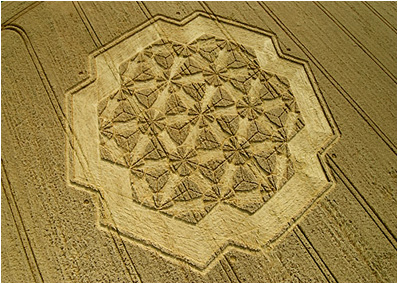 Above: Mid August brought us the season finale we'd all be hoping for, a mind-bogglingly complex formation building on the geometry set forth in the earlier Sugar Hill and Chute Causeway formations. It's a shame that the heavy rains here in the UK had damaged the crop in the field the formation appeared in, giving the fine geometry a wooly edge rather than the usual crisp edges mature wheat produces, still it's an extraordinary formation. I've included a diagram created by Andreas Muller so you can see the fine geometry clearer.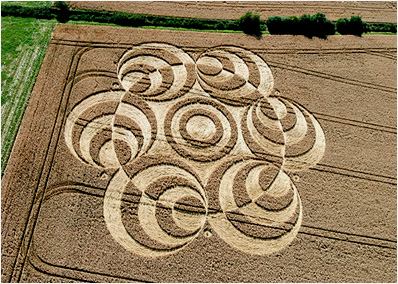 Above: August brings us the most stunning formation of the season to date. A beautiful design incorporating the 3D optical effects of previous seasons located at Sugar Hill in Wiltshire. August also saw the appearance of 2 other great formations in Pewsey White Horse and West Woods In Wiltshire.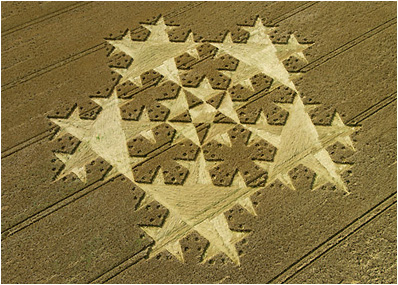 Above: The end of July brings us this truly stunning formation, which consists of 5 interlocking Koch fractals. It appeared off the beaten track at Chute Causeway in Wiltshire and was only visible from the air.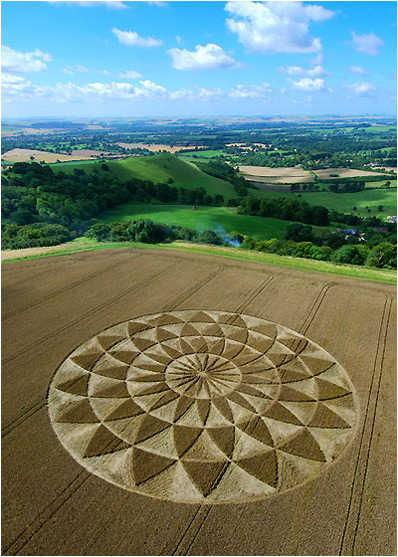 Above: Mid July saw this fantastic petal formation appear at Oare in Wiltshire.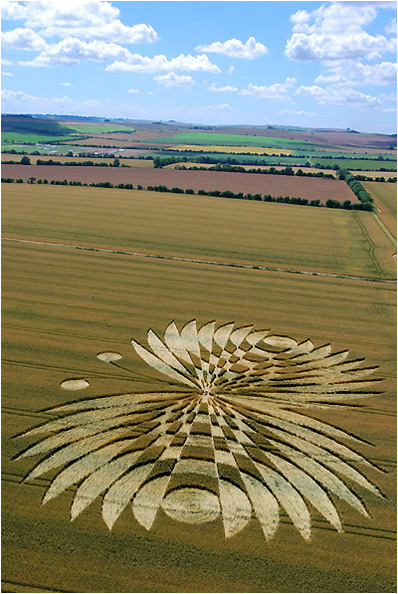 Above: Away from the usual crop circle haunts in Wiltshire this design appreared in mid July near Ashbury, Oxfordshire. It's been dubbed the 'Butterfly Effect' for obvious reasons.


Above: Early July saw this exquisite design appear in a field at Stantonbury Hill in Somerset.


Above: This striking design appeared near Savernake Forest in Wiltshire in early July.


Above: This design appeared at the end of June in the epi centre of the circles country at West Kennett, opposite Silbury Hill. It depicts a 3D corridore and attracted the attention of the national press appearing an a one page spread in the Daily Mail.


Above: This fantastic design appeared in June at Westbury Hill, Wiltshire and is a very ingenious creation, with no underlying paths to denote the geometry, making it a very tricky design to create accurately.


Above: June sees the arrival of this stylised globe in Barley at Abbots Down near Pewsey, Wiltshire.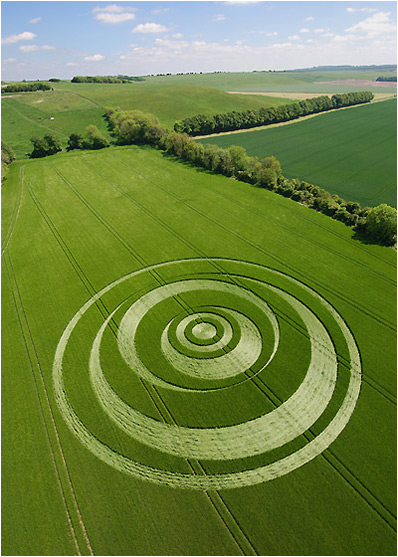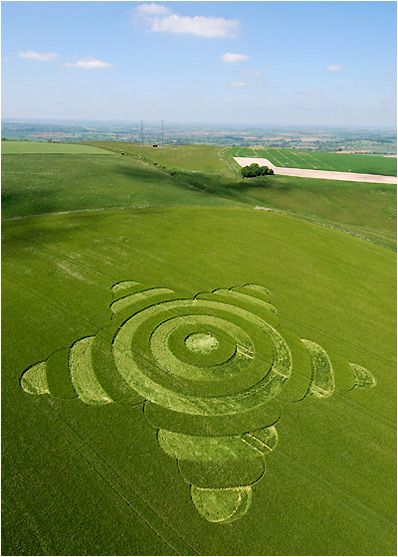 Above: May saw the barley ripening and the complexity of the circles ramping up with a beautifully original bounded ring formations at Morgans Hill, a formation at Wexcombe Down with very delicate geometry and a more classic nested crescent formation at Winterbourne Monkton, all in Wiltshire.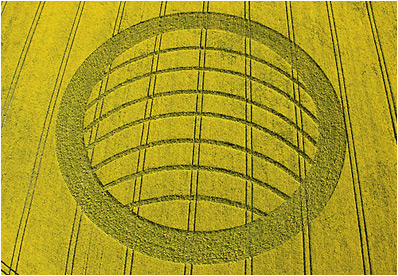 Above: April comes around again, the rape is ripe and the circles are back! This fantastic formation appeared at Olivers Castle in Wiltshire. The same location of the now infamous footage shot in 1996 of balls of light apparently creating a crop circle. The 2007 formation was featured in the BBC arts series The Culture Show on the 12th May in an item about the best works of art in public spaces in the UK.

Photos courtesy: Steve Alexander.
----------
Source : circlemakers.org